Cybersecurity has become a hot topic in today's work environment. Learning its essential is an integral part of running a small business.
If you're interested in learning more about basic cybersecurity, we invite you to check out the graphic below. This opportunity will get your business ready to win in a global, technologically-advanced economy.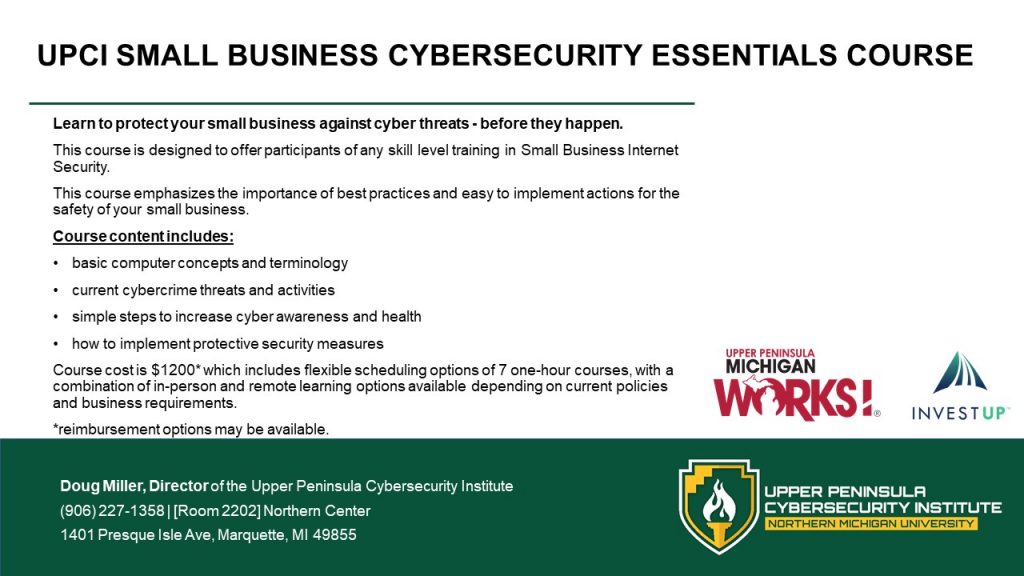 Contact Doug Miller at (906) 227-1358 for more information about this course.