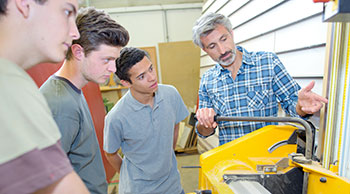 Talent Tours introduce youth, parents, and teachers to available career paths in their region by offering a behind-the-scenes look into in-demand businesses and industries.
Talent Tours help students understand employer education and training requirements necessary to secure employment.
Impacts include relationship building, establishing a talent pipeline, talent retention, and the opportunity to see real life application of coursework.
To schedule a Talent Tour of your business, contact us.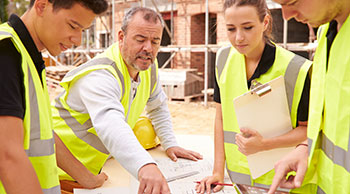 Apprenticeship Development
Upper Peninsula Michigan Works! has partnered with CareerWise to bring you the CareerWise UP website!
Learn more about apprenticeships with this CareerWise Apprenticeship Brochure.
Apprenticeships can help an employer reduce turnover, increase productivity and improve the bottom line.
We make it easy for employers to provide a registered apprenticeship program by doing the background work to get the occupation approved, collaborating with local community colleges and training providers to develop classroom curriculum, and registering apprentices with the U.S. Department of Labor.
As the employer, you still have full control over your company's program and will supervise and mentor your apprentices.
Benefits include:

Direct assistance from US Department of Labor
Simplified startup of your apprenticeship program.
Flexible programs; choose from a broad menu of training options to fit your company needs.
Assistance with recruitment.
Funding (if applicable).

Apprenticeships aren't just for manufacturing or construction!  We also offer apprenticeship development in non-traditional industries such as healthcare, IT and retail.
To explore apprenticeship development, contact us.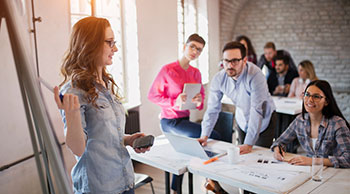 Layoff Aversion, Layoff Support and Dislocated Worker Services
As your local workforce development partner, we help businesses in distress.
If layoffs are necessary, we are available for early assistance to help the affected employees. We provide on-site orientation of all available resources for groups of workers affected by layoffs, plant closings, outsourcing or downsizing and can work with the employees to help them transition to new jobs.
For customized assistance, please contact us.
Employer assistance is closer than you think. Contact one of our offices today:
Business Resource Network
An Upper Peninsula-wide collaborative of businesses that helps employees succeed in the jobs they have.
The LiftUP Business Resource Network brings groups of employers together to:
Collaborate with each other to address employee retention issues and business management ideas.
Pool resources to share specialized services that assist their employees.
Participate in roundtable discussions to determine what resources are most needed in their communities.
Increase ROI by increasing productivity and reducing costs related to turnover.
LiftUP is a membership-based, public-private consortium of businesses and community resources. LiftUP Business Resource Network is dedicated to the overall success of the workforce in the Upper Peninsula. When we help get employees ready to win, their employers and their communities benefit, as well.
For more information about the LiftUP Business Resource Network, visit liftupmi.co