The Business Services Team supports business sustainability, transition, and growth. Contact a Business Services Team Member for more information on the right services to support your business.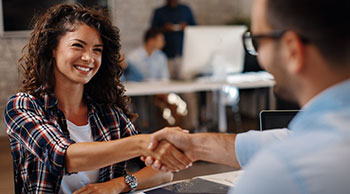 Job description review.
O*NET occupational website access.
Job postings on Pure Michigan Talent Connect.
Access to recruitment mediums including Talent Connect, social media outlets, and American Job Center postings.
Career fairs and hiring events.
Application and resume collection, screening and processing.
Candidate interview scheduling and coordinating.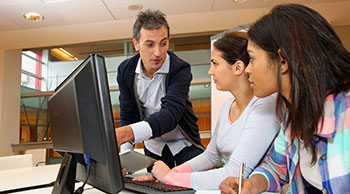 Application screening saves you time and money and functions like your own HR department.
A variety of assessments are available based on your company needs such as WorkKeys and Wonderlic that are currently used to assess aptitude for specific occupations. This service includes a minimal testing fee.
We can pre-screen applicants for eligibility for the Work Opportunity Tax Credit – typically veterans and low-income candidates.
Candidates may also qualify for On-the-Job Training support.
We also offer coordination of interview and assessment schedules.
Network and Community Resources
Referrals to a variety of partner service providers including:
Small Business Development Center
Procurement Technical Assistance Center
Michigan Economic Development Corporation
Veteran Services
Offender Success
Training Providers
Apprenticeship Success Coordinator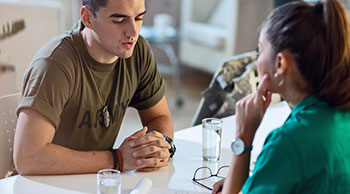 The Going PRO Talent Fund provides monetary awards to employers to assist in training, developing and retaining current and newly-hired employees.
Training funded by the Talent Fund must be short-term and fill a demonstrated talent need experienced by the employer.
Training must lead to a credential for a skill that is transferable and recognized by industry.
Since the program began in 2014, 6,016 awards have been granted throughout the state, averaging $36,149 per award. At least $1.3 million went to around 25 businesses in the U.P. in the first quarter of 2023.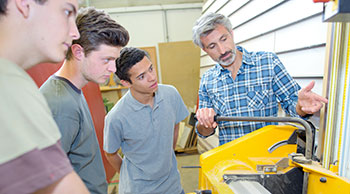 Talent Tours introduce youth, parents, and teachers to available career paths in their region by offering a behind-the-scenes look into in-demand businesses and industries.
Talent Tours help students understand employer education and training requirements necessary to secure employment.
Impacts include relationship building, establishing a talent pipeline, talent retention, and the opportunity to see real life application of coursework.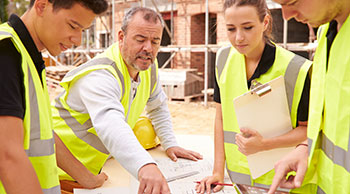 Apprenticeship Development
Apprenticeships can help an employer reduce turnover, increase productivity and improve the bottom line.
We make it easy for employers to provide a registered apprenticeship program by doing the background work to get the occupation approved, collaborating with local community colleges and training providers to develop classroom curricula, and registering apprentices with the U.S. Department of Labor.
As the employer, you still have full control over your company's program and will supervise and mentor your apprentices.
Benefits include:

Direct assistance from US Department of Labor
Simplified startup of your apprenticeship program.
Flexible programs; choose from a broad menu of training options to fit your company's needs.
Assistance with recruitment.
Funding (if applicable).

Apprenticeships aren't just for manufacturing or construction!  We also offer apprenticeship development in non-traditional industries such as healthcare, IT, and retail.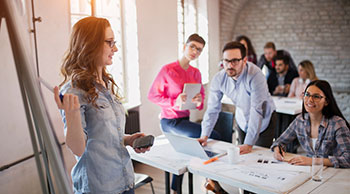 Layoff Aversion, Layoff Support and Dislocated Worker Services
As your local workforce development partner, we help businesses in distress.
If layoffs are necessary, we are available for early assistance to help the affected employees. We provide on-site orientation of all available resources for groups of workers affected by layoffs, plant closings, outsourcing or downsizing and can work with the employees to help them transition to new jobs.
Employer assistance is closer than you think. Contact one of our offices today.