Programmer Analyst
Marquette, MI - UPHP seeks a full-time Programmer Analyst to create, manage and maintain applications, databases and reports and to design and code software development projects.
Click Here for Details
Family Support Worker/Peer Recovery Specialist
Manistique, MI - LMAS District Health Dept. is accepting applications for a Home Visiting Initiative Family Support Worker/Peer Recovery Specialist based in Luce, Mackinac, Alger, Schoolcraft or Chippewa County. This position is full-time with benefits.
Click Here for Details
Training Coordinator
Sagola, MI - Louisiana Pacific is looking for a candidate who can lead the design, development, and delivery of training programs.
Click Here for Details
Director of Food and Beverage
Watersmeet, MI - Lac Vieux Desert Resort Casino is searching for a candidate to manage the overall supervision and direction of the resort's F&B operations.
Click Here for Details
Safety, Health Environmental Development Coordinator
Iron Mountain, MI - M.J. Electric, LLC is looking for an individual to plan, design, implement, and manage the company's safety policies & development programs to enhance employee performance and organizational effectiveness.
Click Here for Details
Registered Dental Hygienist
Wilson, MI - This full time (32 hours) position, with the Hannahville Indian Community, will examine, clean, and polish teeth and note conditions that are suspicious of decay, disease, and deviations from normal oral health.
Click Here for Details
Electro Mechanical Maintenance Construction Technician
Hubbell, MI - Koppers is looking for an employee who will be responsible for maintaining industrial equipment in a manufacturing facility with an emphasis on electrical work.
Click Here for Details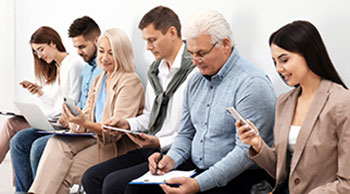 Get help writing a resume or filling out an application.
Learn interviewing tips and practice mock interviews.
Access technology (phone, fax, copy, scan, email, print).
Learn to use technology (all skill levels).
Explore work readiness and interest inventories.
Acquire soft skills.
Learn effective job searching techniques.
And much more! Contact us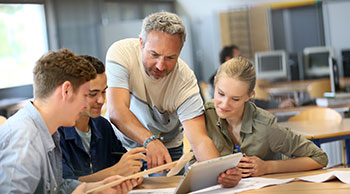 Matching workers to employment opportunities.
Overcoming barriers to getting a job or staying employed.
Changing careers.
Connecting to apprenticeships, work experiences and on-the-job training.
Attaining a certification, credential or license.
Exploring career pathways.
Training that leads to industry-recognized credentials for in-demand jobs.
Access to high quality workforce services for individuals with disabilities.
Workforce Development Programs that meet the needs of local employers.
And much more! Contact us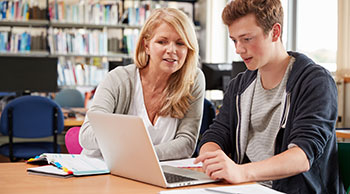 Youth Support under the Workforce Innovation and Opportunity Act (WIOA)
Tutoring, study skills training, and instruction.
Dropout prevention and recovery services.
Paid and unpaid work experiences.
Summer employment opportunities.
Pre-apprenticeship programs, internships, job shadowing and on-the-job training opportunities.
Financial literacy education.
Career awareness, career counseling, and career exploration services.
Activities that help youth prepare for, and transition to, post-secondary education and training.
And much more! Contact us
General Support for Youth
Talent Tours – behind-the-scenes look at local businesses and work opportunities.
Career and Technical Education (CTE) events like UP Skills Challenge and UP Professional Trades Careers Day.
Jobs for Michigan's Graduates (JMG) – equipping young adults with the skills to win at school, employment and beyond.
Career exploration, job shadowing, and work experiences.
And much more! Contact us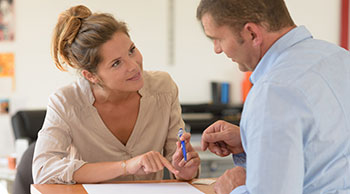 Partnership, Accountability, Training, Hope (PATH) – work readiness for participants of the Family Independence Program.
Trade Adjustment Assistance (TAA) – assistance for those who've lost a job as a result of foreign trade.
Returning Citizens – employment for those seeking a second chance.
Re-Employment Services and Eligibility Assessment (RESEA) – services to help you return to work faster.
And much more! Contact us
Job Seeker assistance is closer than you think. Contact one of our offices today: