Full-Time Production Laborers
Gwinn, MI - Superior Extrusion in Gwinn is seeking 12 full-time Production Laborers. Compensation is $14.00/hr plus 100% employer-paid BCBS health insurance to employees after 60 days.
Click Here for Details
Assistant Golf Course Superintendent
Copper Harbor, MI - The Keweenaw Mountain Lodge is seeking an Assistant Golf Course Superintendent that wants to develop professionally and be a part of the golf course maintenance team to maintain the quality turf conditions at their wilderness 9-hole golf course.
Click Here for Details
Licensed Practical Nurse
Manistique, MI - The Manistique Tribal Health Center is looking for a candidate to provide outpatient ambulatory and home nursing services to eligible individuals and promote continuity of care.
Click Here for Details
Continuous Improvement Engineer
Munising, MI - Under the direction of the Neenah Operating Systems Site Lead, this position is responsible for helping drive continuous improvement in overall operations through the implementation of the Neenah Operating System (NOS) and is responsible for the ongoing management of continuous improvement initiatives.
Click Here for Details
General Laborer
Cedarville, MI - Carmeuse is a leading global producer of lime, high calcium limestone and dolomitic stone. You will be part of Carmeuse Americas, a Rock-Star team of 2500 workers and employees bringing with them their own culture and specific needs.
Click Here for Details
Security Officer
Hancock, MI - The Security Officer is responsible for ensuring that the Finlandia University Campus is a safe and secure environment. The Officer will be responsible for a variety of functions, including but not limited to, patrolling and securing campus facilities, issuing ID's and parking permits, enforcing parking policies, reporting incidents and maintaining access to facilities and grounds.
Click Here for Details
Various Positions
Upper Peninsula, MI - Community Action of Alger and Marquette is looking for a Housing Resource Specialist, a Coordinated Entry Assessor, a Custodian, a Classroom Aide/Substitute Teacher, and a Housing Resource Specialist. Click the link below and search, "Community Action Alger Marquette," for more details.
Click Here for Details
Lead Carpenter
Manistique, MI - Zack Ylinen Construction is looking to hire a skilled Lead Carpenter to provide guidance and supervision to the project team involved in construction projects.
Click Here for Details
Corrections Officer
Marquette, MI - The State of Michigan is hiring permanent, full-time Corrections Officers in Baraga and Marquette. The salary for this position is $18.02 - $27.60 hourly.
Click Here for Details
LPN or Medical Assistant
Manistique, MI - Schoolcraft Memorial Hospital Rural Health Clinic is seeking a candidate with proper licensing to fulfill the duties of a LPN or Medical Assistant.
Click Here for Details
Soo Locks Project
Sault Ste. Marie, MI - Various companies will be looking for seriously skilled applicants throughout the Soo Locks Project. Click the link for details about current opportunities.
Click Here for Details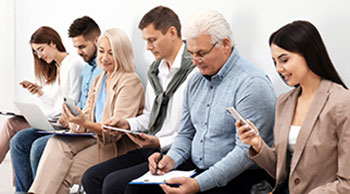 Utilize Pure MI Talent Connect to search for U.P. jobs.
Get help writing a resume or filling out an application.
Learn interviewing tips and practice mock interviews.
Access technology (phone, fax, copy, scan, email, print).
Learn to use technology (all skill levels).
Explore work readiness and interest inventories.
Acquire soft skills.
Learn effective job searching techniques.
And much more! Contact us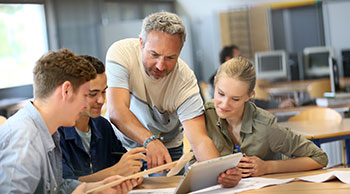 Matching workers to employment opportunities.
Overcoming barriers to getting a job or staying employed.
Changing careers.
Connecting to apprenticeships, work experiences and on-the-job training.
Attaining a certification, credential or license.
Exploring career pathways.
Training that leads to industry-recognized credentials for in-demand jobs.
Access to high quality workforce services for individuals with disabilities.
Workforce Development Programs that meet the needs of local employers.
And much more! Contact us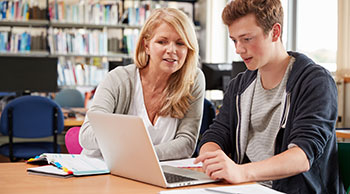 Youth Support under the Workforce Innovation and Opportunity Act (WIOA)
Tutoring, study skills training, and instruction.
Dropout prevention and recovery services.
Paid and unpaid work experiences.
Summer employment opportunities.
Pre-apprenticeship programs, internships, job shadowing and on-the-job training opportunities.
Financial literacy education.
Career awareness, career counseling, and career exploration services.
Activities that help youth prepare for, and transition to, post-secondary education and training.
And much more! Contact us
General Support for Youth
Talent Tours – behind-the-scenes look at local businesses and work opportunities.
Career and Technical Education (CTE) events like UP Skills Challenge and UP Professional Trades Careers Day.
Jobs for Michigan's Graduates (JMG) – equipping young adults with the skills to win at school, employment and beyond.
Career exploration, job shadowing, and work experiences.
And much more! Contact us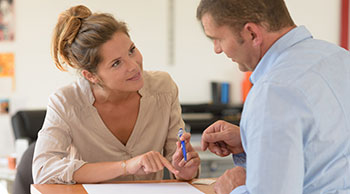 Partnership, Accountability, Training, Hope (PATH) – work readiness for participants of the Family Independence Program.
Trade Adjustment Assistance (TAA) – assistance for those who've lost a job as a result of foreign trade.
Returning Citizens – employment for those seeking a second chance.
Re-Employment Services and Eligibility Assessment (RESEA) – services to help you return to work faster.
And much more! Contact us
Job Seeker assistance is closer than you think. Contact one of our offices today: