Clean Slate UP Conviction Expungement Program
Tribal Outreach and Supervising Educator
Marquette, MI - MSU Extension is hiring an individual who provides leadership and expertise in nutrition and physical activity specifically within tribal nations and communities.
Click Here for Details
Meal Delivery Driver (Part-Time and Substitute)
Hancock, MI - Copper Country Senior Meals is looking for a reliable meal delivery driver who is concerned with customer care, satisfaction, and transporting food in a safe and timely manner. If applying for the Substitute position, please say so when you submit your resume.
Click Here for Details
Assistant Property Manager
Houghton, MI - Arbor Green is looking for an Assistant Property Manager to join their team in Houghton, MI! This is a full-time career opportunity, with possibility for advancement, in fast paced office environment. Experience in housing management helpful but not required, and training will be provided.
Click Here for Details
Water Treatment Plant Technician
Champion, MI - Eagle Mine is looking for a Water Treatment Plant Tech to continuously monitor the water treatment processes and make operational changes necessary to ensure conformance.
Click Here for Details
Multiple Opportunities
Houghton, MI - BHK Community Action is looking for Bus Drivers and Homemaker, Respite, and Home Care Workers.
Click Here for Details
Apprenticeship Opportunities
Upper Peninsula of MI - Get ready to win with a career in masonry! BAC Local 2 is accepting applications year-round. Learn more at the link below.
Click Here for Details
Soo Locks Project
Sault Ste. Marie, MI - Various companies will be looking for seriously skilled applicants throughout the Soo Locks Project. Click the link for details about current opportunities.
Click Here for Details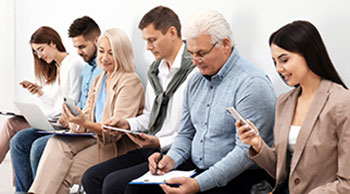 Utilize Pure MI Talent Connect to search for U.P. jobs.
Get help writing a resume or filling out an application.
Learn interviewing tips and practice mock interviews.
Access technology (phone, fax, copy, scan, email, print).
Learn to use technology (all skill levels).
Explore work readiness and interest inventories.
Acquire soft skills.
Learn effective job searching techniques.
And much more! Contact us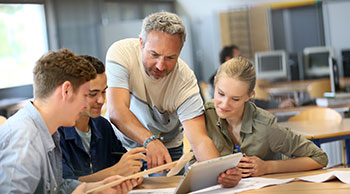 Matching workers to employment opportunities.
Overcoming barriers to getting a job or staying employed.
Changing careers.
Connecting to apprenticeships, work experiences and on-the-job training.
Attaining a certification, credential or license.
Exploring career pathways.
Training that leads to industry-recognized credentials for in-demand jobs.
Access to high quality workforce services for individuals with disabilities.
Workforce Development Programs that meet the needs of local employers.
And much more! Contact us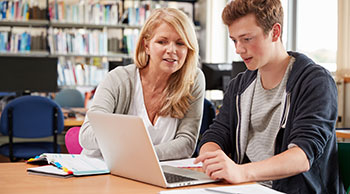 Youth Support under the Workforce Innovation and Opportunity Act (WIOA)
Tutoring, study skills training, and instruction.
Dropout prevention and recovery services.
Paid and unpaid work experiences.
Summer employment opportunities.
Pre-apprenticeship programs, internships, job shadowing and on-the-job training opportunities.
Financial literacy education.
Career awareness, career counseling, and career exploration services.
Activities that help youth prepare for, and transition to, post-secondary education and training.
And much more! Contact us
General Support for Youth
Work-Based Learning – a paid position that helps you hone your current skills and develop your employability.
Talent Tours – behind-the-scenes look at local businesses and work opportunities.
Career and Technical Education (CTE) events like UP Skills Challenge and UP Professional Trades Careers Day.
Jobs for Michigan's Graduates (JMG) – equipping young adults with the skills to win at school, employment and beyond.
The Young Professionals program, career exploration, job shadowing, and work experiences.
And much more! Contact us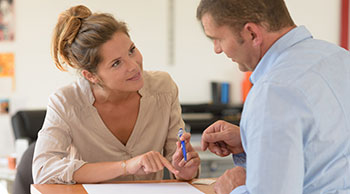 Partnership, Accountability, Training, Hope (PATH) – work readiness for participants of the Family Independence Program.
Trade Adjustment Assistance (TAA) – assistance for those who've lost a job as a result of foreign trade.
Returning Citizens – employment for those seeking a second chance.
Re-Employment Services and Eligibility Assessment (RESEA) – services to help you return to work faster.
Veterans – priority of service for Veterans and referrals to Veterans Career Advisors.
Michigan Rehabilitation Services – referrals to vocational rehabilitation professionals.
And much more! Contact us
Job Seeker assistance is closer than you think. Contact one of our offices today: