Various at Northern Machining and Repair
Escanaba, MI - Get ready to win as a Welder/Fabricator or as Engineering Support CAD at Northern Michigan and Repair.
Click Here for Details
Sheet Metal Worker
Various, MI - Improve and upgrade your skills through union-sponsored education and training programs, and start building your future debt-free today.
Click Here for Details
Electrician
Various, MI - The apprenticeship currently instructs 60 students in all disciplines of electrical work. After completing a five year combination of classroom and on the job training and passing the State of Michigan electrical exam, our students are certified as Journeyman Wireman.
Click Here for Details
Bricklayer/Allied Craftsworker
Various, MI - Out of the most basic elements of the earth: stone, granite, marble, sand, clay, brick and block, out of all of these we build with creativity, confidence and artisanship.
Click Here for Details
Carpenter/Millwright
Various, MI - Our member carpenters help build diverse projects, large and small, residential and commercial. Union millwrights work with precision machinery, installing and maintaining everything from conveyor systems to turbines and generators.
Click Here for Details
Operating Engineer
Various, MI - Operating Engineers 324 has played a central role in building, operating and maintaining Michigan's industrial infrastructure.
Click Here for Details
Plumber/Pipefitter
Various, MI - From welding and fitting pipes in a wastewater plant, papermill, mine, or power plant to installing steam systems beneath a city street, we are the men and women who keep critical systems intact.
Click Here for Details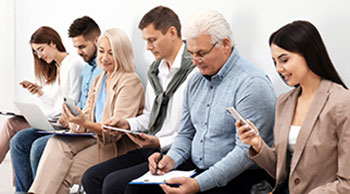 Utilize Pure MI Talent Connect to search for U.P. jobs.
Get help writing a resume or filling out an application.
Learn interviewing tips and practice mock interviews.
Access technology (phone, fax, copy, scan, email, print).
Learn to use technology (all skill levels).
Explore work readiness and interest inventories.
Acquire soft skills.
Learn effective job searching techniques.
And much more!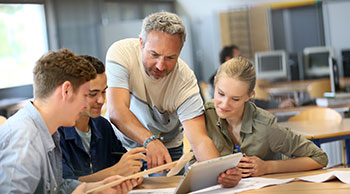 Matching workers to employment opportunities.
Overcoming barriers to getting a job or staying employed.
Changing careers.
Connecting to apprenticeships, work experiences and on-the-job training.
Attaining a certification, credential or license.
Exploring career pathways.
Training that leads to industry-recognized credentials for in-demand jobs.
Access to high quality workforce services for individuals with disabilities.
Workforce Development Programs that meet the needs of local employers.
And much more!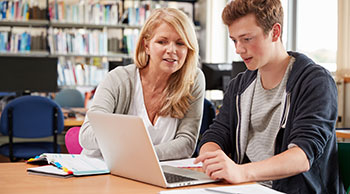 Youth Support Under the Workforce Innovation and Opportunity Act (WIOA)
Tutoring, study skills training, and instruction.
Dropout prevention and recovery services.
Paid and unpaid work experiences.
Summer employment opportunities.
Pre-apprenticeship programs, internships, job shadowing and on-the-job training opportunities.
Financial literacy education.
Career awareness, career counseling, and career exploration services.
Activities that help youth prepare for, and transition to, post-secondary education and training.
And much more!
General Support for Youth
Work-Based Learning – a paid position that helps you hone your current skills and develop your employability.
Talent Tours – a behind-the-scenes look at local businesses and work opportunities.
Career and Technical Education (CTE) events like UP Skills Challenge and UP Professional Trades Careers Day.
Jobs for Michigan's Graduates (JMG) – equipping young adults with the skills to win at school, employment, and beyond.
The Young Professionals program, career exploration, job shadowing, and work experiences.
And much more!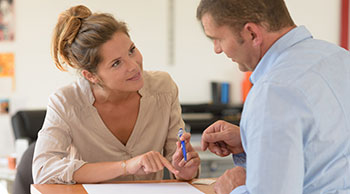 Partnership, Accountability, Training, Hope (PATH) – work readiness for participants of the Family Independence Program.
Trade Adjustment Assistance (TAA) – assistance for those who've lost a job as a result of foreign trade.
Returning Citizens – employment for those seeking a second chance.
Re-Employment Services and Eligibility Assessment (RESEA) – services to help you return to work faster.
Veterans – priority of service for Veterans and referrals to Veterans' Career Advisors.
Michigan Rehabilitation Services – referrals to vocational rehabilitation professionals.
And much more!
Focuses on underrepresented populations and distressed geographic regions.
Offers short-term customized education and training opportunities resulting in industry-recognized credentials that eliminate barriers to employment.
Utilizes MiLEAP Navigators to ensure participants' continuous progress
Provides support to increase distance, hybrid or blended learning modalities.
Accelerated career pathways leading to a credential and/or employment.
Want to know if you qualify? Go to Michigan.gov/MiLEAP for more information.
We're looking for healthcare heroes. (No experience required!)
There's a new opportunity that supports the education and training needed to get started in an in-demand healthcare career – and we hope you'll consider taking advantage of it.
Michigan Rural Enhanced Access to Careers in Healthcare (MiREACH) participants receive on-the-job experience, the opportunity to support our rural community, and an entry into a career with great
advancement opportunities!
MiREACH participants may also be eligible for various wraparound supports such as transportation
and childcare.
Get started today by calling Upper Peninsula Michigan Works! at  800-285-9675).
More
information about MiREACH is available at Michigan.gov/MiREACH.
Job Seeker assistance is closer than you think. Contact one of our offices today.