Regional Director
Marquette, MI - Based in Marquette, this position acts as Senator Gary Peters' key liaison to government, business, civic, economic development, community, and constituent groups throughout the Upper Peninsula.
Click Here for Details
Marine Cargo Agent
Houghton, MI -The Marine Cargo Agent coordinates Forever Resorts, the National Park Service, and vendors to ensure the delivery of good, supplies, and merchandise from Houghton, MI to Rock Harbor Lodge in Isle Royale National Park.
Click Here for Details
Safety Manager
Manistique, MI -The Safety/Training Manager oversees the development, implementation, and review of the organization's safety and health programs ensuring compliance with the Michigan Occupational Safety and Health Act's (MIOSHA) requirements.
Click Here for Details
Executive Director
Marquette, MI - The Upper Peninsula Construction Council is seeking a full-time Executive Director to oversee all operations, functions, and activities required to successfully manage the Upper Peninsula Labor Management Council.
Click Here for Details
Foreman/Manager
Newberry, MI - Newberry Wood Enterprises is in search of a Foreman/Manager. This candidate would be in charge of all aspects of the daily operations of the sawmill.
Click Here for Details
City Clerk
Manistique, MI - Under the administrative direction of the City Manager, the City Clerk has primary responsibility for accounting and accounts payable. The candidate will have great typing, and verbal communication skills. Accuracy and attention to detail is a must.
Click Here for Details
Soo Locks Project
Sault Ste. Marie, MI - Various companies will be looking for seriously skilled applicants throughout the Soo Locks Project. Click the link for details about current opportunities.
Click Here for Details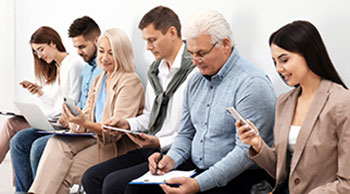 Utilize Pure MI Talent Connect to search for U.P. jobs.
Get help writing a resume or filling out an application.
Learn interviewing tips and practice mock interviews.
Access technology (phone, fax, copy, scan, email, print).
Learn to use technology (all skill levels).
Explore work readiness and interest inventories.
Acquire soft skills.
Learn effective job searching techniques.
And much more! Contact us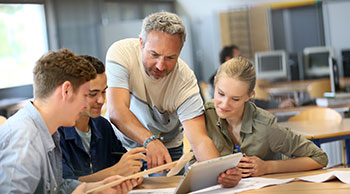 Matching workers to employment opportunities.
Overcoming barriers to getting a job or staying employed.
Changing careers.
Connecting to apprenticeships, work experiences and on-the-job training.
Attaining a certification, credential or license.
Exploring career pathways.
Training that leads to industry-recognized credentials for in-demand jobs.
Access to high quality workforce services for individuals with disabilities.
Workforce Development Programs that meet the needs of local employers.
And much more! Contact us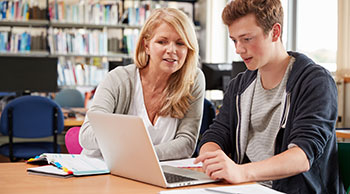 Youth Support under the Workforce Innovation and Opportunity Act (WIOA)
Tutoring, study skills training, and instruction.
Dropout prevention and recovery services.
Paid and unpaid work experiences.
Summer employment opportunities.
Pre-apprenticeship programs, internships, job shadowing and on-the-job training opportunities.
Financial literacy education.
Career awareness, career counseling, and career exploration services.
Activities that help youth prepare for, and transition to, post-secondary education and training.
And much more! Contact us
General Support for Youth
Talent Tours – behind-the-scenes look at local businesses and work opportunities.
Career and Technical Education (CTE) events like UP Skills Challenge and UP Professional Trades Careers Day.
Jobs for Michigan's Graduates (JMG) – equipping young adults with the skills to win at school, employment and beyond.
Career exploration, job shadowing, and work experiences.
And much more! Contact us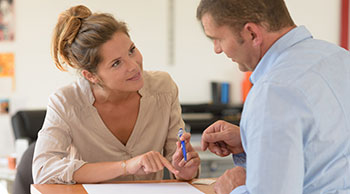 Partnership, Accountability, Training, Hope (PATH) – work readiness for participants of the Family Independence Program.
Trade Adjustment Assistance (TAA) – assistance for those who've lost a job as a result of foreign trade.
Returning Citizens – employment for those seeking a second chance.
Re-Employment Services and Eligibility Assessment (RESEA) – services to help you return to work faster.
And much more! Contact us
Job Seeker assistance is closer than you think. Contact one of our offices today: